Amelie Jeangeorges (ICN 2008), Chief of Staff to the Global Human Capital Leader, PwC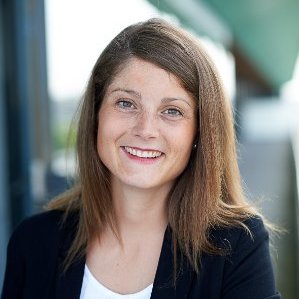 "Be authentic, passionate and energized. Never give up as you work hard to get what you want to achieve."
That's the advice that Amelie Jeangeorges has for other women who want to succeed.
When Amelie first began her corporate career, she feared she might lose her personal brand and just become a 'number'. But, at PwC, she's found she's only ever been encouraged to build her own personal career path and differentiate herself to create the experience she really wants.
Embracing the Challenge of an International Career
In 2009, having graduated from the French business school ICN with a Master's degree in Finance and Business, and having completed two internships in London and Luxembourg, Amelie started a career in audit, taking on a role in the Banking Capital Markets (BCM) in Assurance at PwC France in the Paris office. After five years in France, she applied for a tour of duty in PwC's New York office in BCM audit, where she had the opportunity to serve one of the firm's largest global clients.
At the end of her audit tour, Amelie realized she wasn't quite ready to return to France, and chose to pursue an additional international learning experience: supporting the Global Human Capital Partner as Chief of Staff, and helping to deliver the global human capital strategy to empower PwC people in their own careers.
Amelie's current role is one of her proudest professional achievements to date — having the opportunity to grow personally and professionally despite living in a different cultural and working environment. "I've now lived in four different countries, and need to keep challenging myself to forge my path outside of my comfort zone," she says.
"It's not always been easy, but I'm proud of what I've achieved and where I am today within PwC," she says, acknowledging that taking on this position after almost 10 years in audit has been one of the most important learning experiences and one her best decisions.
Amelie describes her current role as that of a 'conductor,' supporting the team to deliver the strategy and coordinate and even lead the projects.
"This experience adds another arrow to my professional quiver because I am gaining additional soft skills," she says, noting that these are more important than ever given the rate at which technology is disrupting how we work. She believes that the future workplace will not be 'machines versus humans' but rather 'humans enhanced by machines.' Human skills such as creativity, agility, relationships and leadership will matter more than ever.
Promoting Wellbeing Throughout the Organization
Amelie sees this as an exciting time to be in human capital, as her team focuses on delivering transformational projects in a complex organizational structure.
Recently, Amelie helped launch 'Be well, work well,' PwC's global initiative underscoring the business necessity of addressing wellbeing at work.
"Poor physical and mental health and a lack of personal and organizational purpose, are among the world's most important societal problems, threatening individual resilience and business sustainability," she says.
She believes that part of the success of '"Be well, work well'" is that it promotes flexibility, which increases the overall diversity, advancement and retention for all employees. The initiative looks at wellbeing not only as a physical component, but across three other dimensions — spiritual, emotional and mental.
"The right energy balance has to be a priority for women, men, parents, non-parents, different generations – everyone. I see that successful people prioritize wellbeing, making it relevant for all profiles and all geographies. It is very important that we all role model wellbeing in our respective private and professional spheres to make our life better and healthier and to appreciate each day," Amelie says.
In pursuing her own wellbeing, Amelie has seen the importance of balance and spending time with friends and family as it allows her to disconnect from her often-intense working life.
Emulating Women Who Have It All – Success + Balance
Throughout her career, Amelie has been accompanied by key mentors who've helped guide her in making the right decisions and analyzing obstacles from all different angles.
"It has been critical for me to leverage their experiences and get their coaching and advice as I am building my own career," she says, adding that being open-minded to other opportunities and keeping her relationships with her network has helped her earn sponsors who have helped her navigate her way.
There have been a number of career models who have inspired her — most notably women in senior positions, such as her current boss, Agnes Hussherr.
"The women who impress me have earned key positions with numerous responsibilities and yet continue to strive for bigger and better objectives while maintaining work-life balance."
Initially apprehensive about gender equality and the risk of women not having the same opportunities as men, Amelie sees there have been advances, but still feels there is a lot of work to be done, and it will take time to change the culture and old principles.
"I am very passionate about this diversity topic, and I think we — women and men — should all be feminists to change our world and allow women access to the same level of responsibility with the support they need as a female, a spouse or a mother."
She embraces diversity on the cultural level as well, given her experience of traveling around the world, which has helped her to develop her global acumen and promoted the importance of being open-minded to different cultures and diverse perspectives.
Source : The GlassHammer
Amelie Jeangeorges (ICN 2008), Chief of Staff to the Global Human Capital Leader, PwC
2018-02-02 12:35:37
alumnicn.com
https://alumnicn.com/medias/image/1206500955fb69a0a51843.png
2018-02-02 12:35:37
2018-02-02 12:35:37
ICN ALUMNI
"Be authentic, passionate and energized. Never give up as you work hard to get what you want to achieve."That's the advice that Amelie Jeangeorges has for other women who want to succeed.When Amelie first began her corporate career, she feared she might lose her personal brand and just become a 'number'. But, at PwC, she's found she's only ever been encouraged to build her own personal career path and differentiate herself to create the experience she really wants.Embracing the Challenge of an International CareerIn 2009, having graduated from the French business school ICN with a Master's degree in Finance and Business, and having completed two internships in London and Luxembourg, Amelie started a career in audit, taking on a role in the Banking Capital Markets (BCM) in Assurance at PwC France in the Paris office. After five years in France, she applied for a tour of duty in PwC's New York office in BCM audit, where she had the opportunity to serve one of the firm's largest global clients.At the end of her audit tour, Amelie realized she wasn't quite ready to return to France, and chose to pursue an additional international learning experience: supporting the Global Human Capital Partner as Chief of Staff, and helping to deliver the global human capital strategy to empower PwC people in their own careers.Amelie's current role is one of her proudest professional achievements to date — having the opportunity to grow personally and professionally despite living in a different cultural and working environment. "I've now lived in four different countries, and need to keep challenging myself to forge my path outside of my comfort zone," she says."It's not always been easy, but I'm proud of what I've achieved and where I am today within PwC," she says, acknowledging that taking on this position after almost 10 years in audit has been one of the most important learning experiences and one her best decisions.Amelie describes her current role as that of a 'conductor,' supporting the team to deliver the strategy and coordinate and even lead the projects."This experience adds another arrow to my professional quiver because I am gaining additional soft skills," she says, noting that these are more important than ever given the rate at which technology is disrupting how we work. She believes that the future workplace will not be 'machines versus humans' but rather 'humans enhanced by machines.' Human skills such as creativity, agility, relationships and leadership will matter more than ever.Promoting Wellbeing Throughout the OrganizationAmelie sees this as an exciting time to be in human capital, as her team focuses on delivering transformational projects in a complex organizational structure.Recently, Amelie helped launch 'Be well, work well,' PwC's global initiative underscoring the business necessity of addressing wellbeing at work."Poor physical and mental health and a lack of personal and organizational purpose, are among the world's most important societal problems, threatening individual resilience and business sustainability," she says.She believes that part of the success of '"Be well, work well'" is that it promotes flexibility, which increases the overall diversity, advancement and retention for all employees. The initiative looks at wellbeing not only as a physical component, but across three other dimensions — spiritual, emotional and mental."The right energy balance has to be a priority for women, men, parents, non-parents, different generations – everyone. I see that successful people prioritize wellbeing, making it relevant for all profiles and all geographies. It is very important that we all role model wellbeing in our respective private and professional spheres to make our life better and healthier and to appreciate each day," Amelie says.In pursuing her own wellbeing, Amelie has seen the importance of balance and spending time with friends and family as it allows her to disconnect from her often-intense working life.Emulating Women Who Have It All – Success + BalanceThroughout her career, Amelie has been accompanied by key mentors who've helped guide her in making the right decisions and analyzing obstacles from all different angles."It has been critical for me to leverage their experiences and get their coaching and advice as I am building my own career," she says, adding that being open-minded to other opportunities and keeping her relationships with her network has helped her earn sponsors who have helped her navigate her way.There have been a number of career models who have inspired her — most notably women in senior positions, such as her current boss, Agnes Hussherr."The women who impress me have earned key positions with numerous responsibilities and yet continue to strive for bigger and better objectives while maintaining work-life balance."Initially apprehensive about gender equality and the risk of women not having the same opportunities as men, Amelie sees there have been advances, but still feels there is a lot of work to be done, and it will take time to change the culture and old principles."I am very passionate about this diversity topic, and I think we — women and men — should all be feminists to change our world and allow women access to the same level of responsibility with the support they need as a female, a spouse or a mother."She embraces diversity on the cultural level as well, given her experience of traveling around the world, which has helped her to develop her global acumen and promoted the importance of being open-minded to different cultures and diverse perspectives.Source : The GlassHammer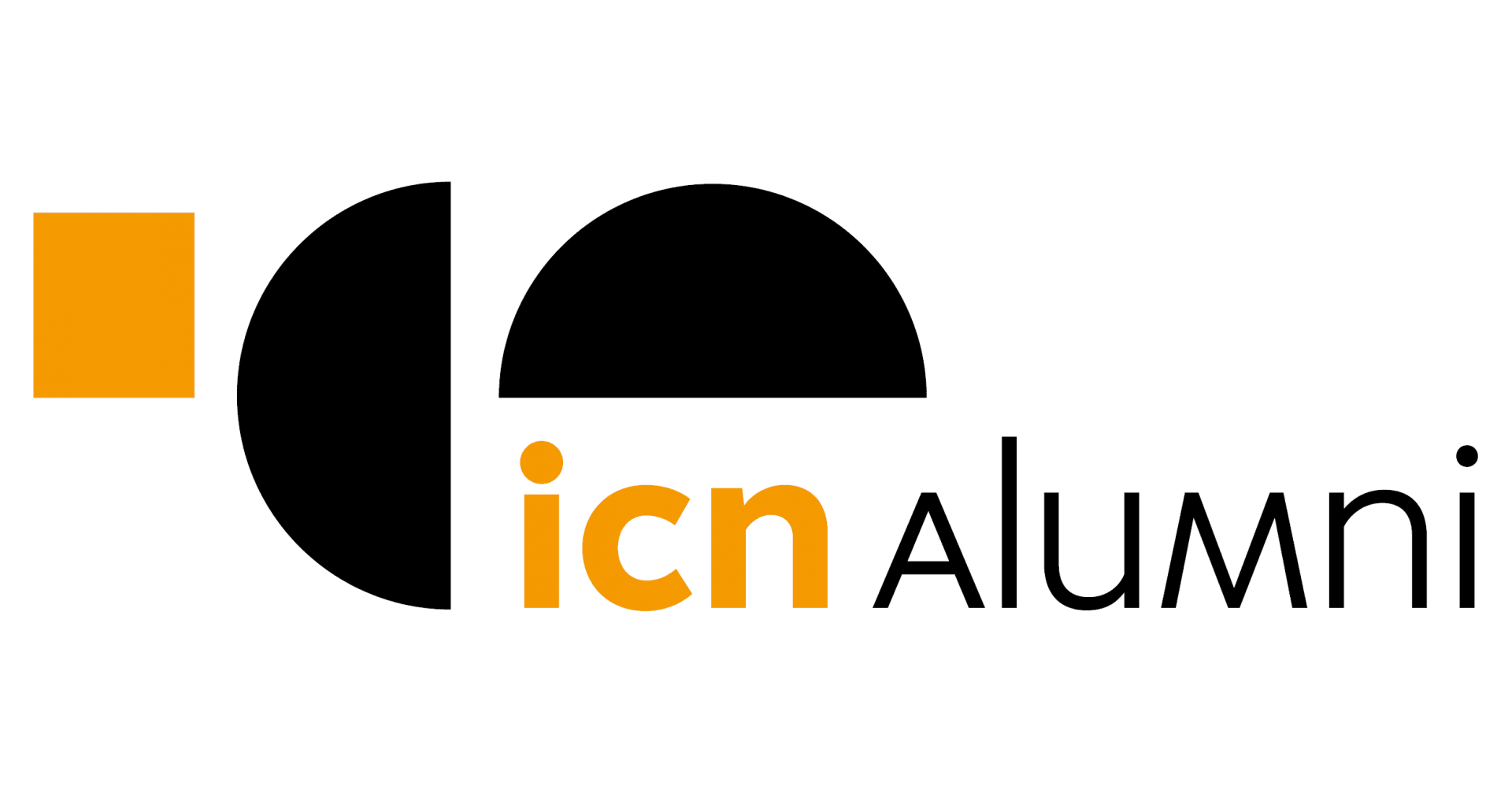 https://alumnicn.com/medias/image/1206500955fb69a0a51843.png
Veuillez vous connecter pour lire ou ajouter un commentaire