In the footsteps of a graduate : discover the atypical course of Clémentine Lallement (Sup'Est & Miex 2012) !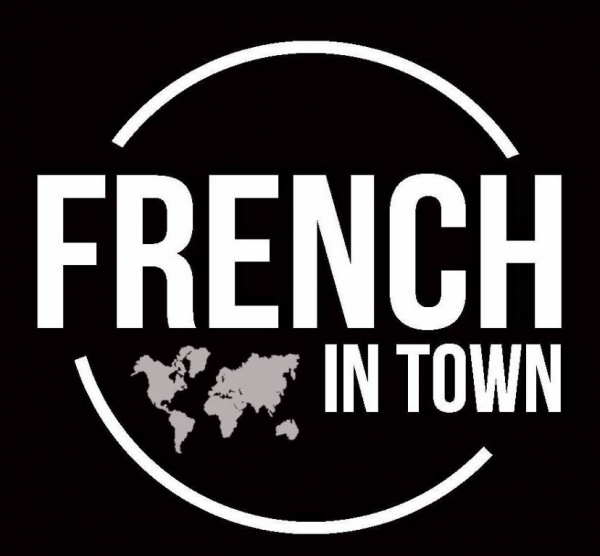 " I was in the MIEX program at ICN (2011-2013) – I studied in Nancy and abroad in Italy and Sweden over two years. Meeting people from all over the world and being in different environments made me want to travel even more. I found my final internship in human resources in the fashion industry in Milan and loved the company I worked for. They offered me a job after the end of the 6 months, but I realised HR wasn't for me and decided to travel to Australia instead – I thought this might help me find what I really wanted to do. I secured a job as a freelance web writer before leaving so I could earn some money while travelling and get some work experience as well. My english level acquired through my studies was a big bonus and I was able to find a job right away.
I had a few jobs in the hospitality industry but realised that with motivation and a good level of english I could use my degree even in Australia to do a more qualified job. I started by finding internships in marketing, I worked for a fashion brand in Sydney and a social media agency and learned a lot there. I then moved to the west coast and found other internships in line with my studies – I worked for a cleaning company, a wildlife sanctuary and for a PR company specialised in fashion, travel and food and drinks. Marketing was definitely my thing! I then launched my own marketing agency and worked freelance for about 6 months for diverse companies around Perth in Western Australia. I also kept writing articles for magazines, websites and brochures – mostly about travel, fashion, food and sport through an agency in France. I then worked for a year and a half as the marketing coordinator for a short term accommodation company but I missed working for myself. I loved it so much that decided I had to start again. Being the owner is always hard but so rewarding !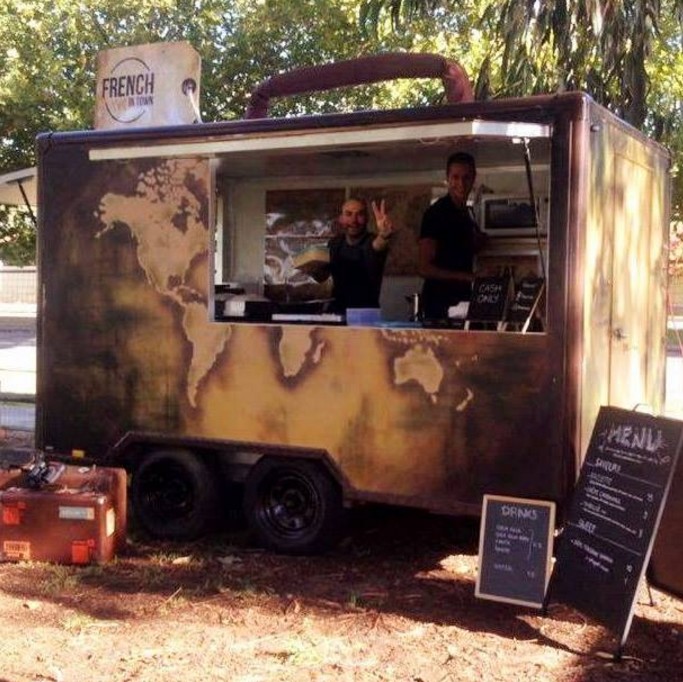 Although I had satisfied my cravings for travel and my love of the fashion industry throughout the years, something was missing and I realised I needed to focus on one of my other passions : food.
I am a big foodie fan! I have always been obsessed with restaurants, bars, cafes on social media and have always had the desire to pursue a career in this industry. One big disadvantage is the cost which is really high to start this kind of business here in Australia. That's when I started looking at the food truck industry in Australia. It is a flourishing business model and food trucks are getting more and more popular here in Perth. The cost for starting up is much less than a brick and mortar establishment. I saw an opportunity there and immediately decided to quit my job and take the big leap !
I had saved just enough money with my previous jobs – I was also a professional housesitter at the same time which helped a lot as I almost never paid rent or utilities while living in Australia. With my partner we bought a food trailer and built it ourselves from an almost empty shell. If you are motivated, you don't need a lot of money or crazy skills to start your own business. If you are willing and driven, you can do it easily. You just have to make what seems to be a scary decision at first, but which will probably be the best one you make! We saw a gap in the food truck landscape and it made absolute sense to sell french food - we are both french and wanted to share a piece of our wonderful gastronomy with the Australian people.
We called our food truck "French in Town" and decided to serve crêpes and raclette (which is originally from Switzerland but very popular in France – and also because we miss cheese so much!). We are a fully self contained kitchen on wheels and can litteraly serve food anywhere! We decided to make our truck look like a big suitcase and some friends of ours handpainted a world map all over it, as a tribute to our love of travel which brought us to the other side of the world to start this amazing entrepreneurship journey.
Other food trucks sell crêpes in Perth but we decided to add a twist to our menu – still in the "world" theme, we decided to serve french crêpes but with fillings inspired by other countries. We have the "crêpe carbonara" for Italy, a crêpe with Toblerone for Switzerland and so on! We settle down at various events, markets, concerts and love to see people enjoying our food. I can also use my marketing skills and take care of our social media and online presence.
I always try to find creative ideas that we can implement right away – no need to ask permission to anyone when it is your own business! We are looking to develop the catering side of the business and cater for private events or weddings and in the future we hope this could lead to the opening of a real restaurant! However, this is not the end point, we are open to opportunities and might instead travel the world with the food truck and share our food with everyone while discovering new places and cultures. Story to be continued ! "
If you would like to follow our adventures :
F
acebook
:
https://www.facebook.com/frenchintown/
Clementine Lallement
Sup'Est 2011 & MIEX 2012
In the footsteps of a graduate : discover the atypical course of Clémentine Lallement (Sup'Est & Miex 2012) !
2017-05-05 09:30:25
alumnicn.com
https://alumnicn.com/medias/image/1206500955fb69a0a51843.png
2017-05-05 09:30:25
2017-05-05 09:29:07
ICN ALUMNI
" I was in the MIEX program at ICN (2011-2013) – I studied in Nancy and abroad in Italy and Sweden over two years. Meeting people from all over the world and being in different environments made me want to travel even more. I found my final internship in human resources in the fashion industry in Milan and loved the company I worked for. They offered me a job after the end of the 6 months, but I realised HR wasn't for me and decided to travel to Australia instead – I thought this might help me find what I really wanted to do. I secured a job as a freelance web writer before leaving so I could earn some money while travelling and get some work experience as well. My english level acquired through my studies was a big bonus and I was able to find a job right away. I had a few jobs in the hospitality industry but realised that with motivation and a good level of english I could use my degree even in Australia to do a more qualified job. I started by finding internships in marketing, I worked for a fashion brand in Sydney and a social media agency and learned a lot there. I then moved to the west coast and found other internships in line with my studies – I worked for a cleaning company, a wildlife sanctuary and for a PR company  specialised in fashion, travel and food and drinks. Marketing was definitely my thing! I then launched my own marketing agency and worked freelance for about 6 months for diverse companies around Perth in Western Australia. I also kept writing articles for magazines, websites and brochures – mostly about travel, fashion, food and sport through an agency in France. I then worked for a year and a half as the marketing coordinator for a short term accommodation company but I missed working for myself. I loved it so much that decided I had to start again. Being the owner is always hard but so rewarding ! Although I had satisfied my cravings for travel and my love of the fashion industry throughout the years, something was missing and I realised I needed to focus on one of my other passions : food. I am a big foodie fan! I have always been obsessed with restaurants, bars, cafes on social media and have always had the desire to pursue a career in this industry. One big disadvantage is the cost which is really high to start this kind of business here in Australia. That's when I started looking at the food truck industry in Australia. It is a flourishing business model and food trucks are getting more and more popular here in Perth. The cost for starting up is much less than a brick and mortar establishment. I saw an opportunity there and immediately decided to quit my job and take the big leap ! I had saved just enough money with my previous jobs – I was also a professional housesitter at the same time which helped a lot as I almost never paid rent or utilities while living in Australia. With my partner we bought a food trailer and built it ourselves from an almost empty shell. If you are motivated, you don't need a lot of money or crazy skills to start your own business. If you are willing and driven, you can do it easily. You just have to make what seems to be a scary decision at first, but which will probably be the best one you make! We saw a gap in the food truck landscape and it made absolute sense to sell french food - we are both french and wanted to share a piece of our wonderful gastronomy with the Australian people. We called our food truck "French in Town" and decided to serve crêpes and raclette (which is originally from Switzerland but very popular in France – and also because we miss cheese so much!). We are a fully self contained kitchen on wheels and can litteraly serve food anywhere! We decided to make our truck look like a big suitcase and some friends of ours handpainted a world map all over it, as a tribute to our love of travel which brought us to the other side of the world to start this amazing entrepreneurship journey. Other food trucks sell crêpes in Perth but we decided to add a twist to our menu – still in the "world" theme, we decided to serve french crêpes but with fillings inspired by other countries. We have the "crêpe carbonara" for Italy, a crêpe with Toblerone for Switzerland and so on! We settle down at various events, markets, concerts and love to see people enjoying our food. I can also use my marketing skills and take care of our social media and online presence. I always try to find creative ideas that we can implement right away – no need to ask permission to anyone when it is your own business! We are looking to develop the catering side of the business and cater for private events or weddings and in the future we hope this could lead to the opening of a real restaurant! However, this is not the end point, we are open to opportunities and might instead travel the world with the food truck and share our food with everyone while discovering new places and cultures. Story to be continued ! "  If you would like to follow our adventures : Facebook : https://www.facebook.com/frenchintown/   Clementine Lallement  Sup'Est 2011 & MIEX 2012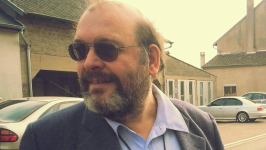 https://alumnicn.com/medias/image/thumbnail_19975718635f55f53fee949.jpg
Veuillez vous connecter pour lire ou ajouter un commentaire