Résumé
Trading Intern at the desk of Gasoline & Naphtha in ExxonMobil Corporation. Pursuing Master in Management (Programme Grande Ecole) & M.Sc. International Business Development.
Expériences professionnelles
Product manager (intern)
ZF Friedrichshafen AG , Saarbrücken
De Juillet 2020 à Septembre 2020
Business owner
East-In , Ranchi - CDI
De Novembre 2017 à Août 2018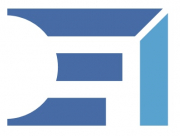 A business ownership training helped me acquire variety of transferable skills & knowledge essential for all businesses. A truly business management learning program for me.
Overall Management - Manufacturing partners, Packaging & Logistics, Distributors & Dealers.
Graduate engineer trainee
Groz , Gurugram
De Février 2017 à Octobre 2017

First hand experience in a Techno-Commercial role. Product Management Engineer in Hand Tools & Pneumatic Tools. Category manager for Automotive Tools.
Introduced GROZ Auto Workshop - For real time feedback of tools.
Project on developing Modular Tool Kits for markets around the world.
(https://youtu.be/JfiyrD0tZlQ)
Engineering apprentice
MotoRam LLP. , Delhi ncr - CDD
De Février 2016 à Février 2017
On the job-training! An intensive training course including both practical and in-class learning about the Automotive Industry.
Components, parts & tools manufacturing. Repair & Servicing of Vehicles.
Restoration of old vehicles & DIY techniques.


Workshop trainee
Automobile Training Academy , Greater noida - Autre
De Décembre 2015 à Février 2016

Hands on Training on module based on "Real world technology in Automobile".
Techno-Commercial training on Automobile Engineering.
Repair & Service, "Reduce Replacement & More Repair".
Time & Cost Management, Make, Year & Specifications.
Full Scholarship for the course.
Team Leader of the group.
A full time apprenticeship at MotoRam LLP. offered at the end of training.
Workshop internship
Maruti Suzuki , Ranchi - Autre
De Juin 2015 à Juillet 2015

First Experience in Automobile Industry. Intern at a Service station of largest car manufacturer in India.
Service & Repairing as well as maintenance of vehicles.
Management of an Automobile Service Station.
Industrial intern
Usha Martin Limited , Ranchi - Autre
De Juin 2014 à Juillet 2014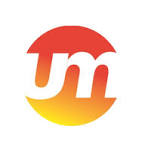 Very first corporate experience.
Manufacturing of Industrial Heavy & Large Wires, Strands & Ropes for Elevators & Cranes.
Heat Treatment processes, Wire Stranding & Binding Processes.
Logistics & Customer base.
Parcours officiels
ICN BS – Master – 2021 – PGE

Compétences
Operation: Manufacturing et Supply Chain