Résumé
After spending one year within the MBA Exchange program of NUCB (Japan), I am now graduated from ICN Business School, with a double-major in marketing and finance.
I am currently working as a Consultant Analyst at KEPLER, consulting firm specialized in operational margin optimization through four levers: Innovation, Procurement, Supply-Chain & Operations.
To succeed in my current role, I can count on my assets: Analytical skills, Project Management skills and an international background as well as a full proficiency in English and French, and a solid understanding of Spanish and German.
I am willing to develop my expertise in the field of operational strategy consulting, providing companies with solutions to enhance their processes and operations.
Expériences professionnelles
Consultant analyste
Kepler , Paris
De Septembre 2018 à Aujourd'hui
Forecasting analyst
SAFRAN , Issy-les-moulineaux - Autre
De Juin 2016 à Novembre 2016
Junior business advisor
ABN AMRO BANK LUXEMBOURG SA , Luxembourg - Autre
De Avril 2015 à Septembre 2015
Market analyst
KEOLIS , Lyon - Autre
De Juin 2014 à Août 2014
Marketing and r&d assistant
ACROTIR , Lunéville - Autre
De Septembre 2013 à Mai 2014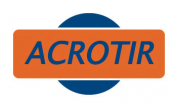 Formations complémentaires
master in management
ICN BUSINESS SCHOOL - International Marketing Management; Finance/Risk Management
2015 à 2018
1-year Exchange Program MBA Global Leader
NUCB GRADUATE SCHOOL - International Strategy
2017 à 2018
Parcours officiels
ICN BS – Master – 2017 – PGE

ICN BS – Licence – 2015 – BACHELOR

Anglais - Langue maternelle
Français - Langue maternelle
Allemand - Technique
Espagnol - Technique
Compétences
- Maîtrise du Pack Office
Global and cross cultural team management
Banque d'affaires / investment banking