Résumé
Experience in Project Management & Strategy Role
Missions in Telecommunications, Automobile, Cosmetics, Health, IT and Mass Retail sectors.

Senior Project Manager @ XRM Vision

Graduated from ICN Business School (EQUIS, AACSB & AMBA)

✉️ Feel free to contact me : o.dinolfi@gmail.com / 514 415-9600
Expériences professionnelles
Senior project manager it
XRM Vision , Montréal - CDI
De Août 2019 à Aujourd'hui

XRM Vision is a leading Canadian consulting firm in the strategy and implementation of CRM solutions based on the Microsoft Dynamics 365 universe. We provide significant contribution to the clients by exploiting their full business potential through an exceptional customer experience, thus offering them ambitious growth opportunities.

- Establish the timelines, budgets and framework of the projects.
- Follow, document and update budgets.
- Plan, organize, manage, control and evaluate the different steps of the projects.
- Take into account and provide solutions to issues or comments provided by the clients.
- Manage the technical teams and validate the deliveries (Agile method).

Recognitions :
- Professional Scrum Master I (Scrum.org)
- Professional Scrum Master II (Scrum.org)
Management consulting analyst
BEIJAFLORE , Paris - CDI
De Septembre 2018 à Juillet 2019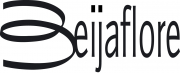 Founded in 2000 and present in Paris, Brussels, Sao Paulo and New York, Beijaflore is a consulting firm specialized in Management, Technology & Information Systems whose mission is to support leading companies in their digital transformation projects.

External missions :
- Telecom & Media industry @Bouygues Telecom (Septembre 2018 - April 2019) : Project Management Officier in strategic transformation program in the Strategy Department.
- Automobile industry @Groupe PSA (May 2019 - July 2019) : Team Manager in the E-commerce Department.

Internal missions (recognitions) :
1) Agile Project Management (OpenClassrooms)
2) Analytical tools (Google Analytics & Google Ads)
International project manager - key accounts
INOVSHOP Group , Paris - CDI
De Septembre 2016 à Septembre 2018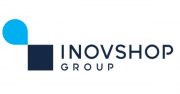 International group specialized in Trade Marketing, Retail Equipment and in Digital Merchandising.
Expertise in digitization of POS & Products and expertise in new technologies.
(Clients : Sony Mobile, Huawei, Google, Microsoft, VisioMed Group, Vodafone, L'Oréal, Pioneer DJ)
(Retailers : Orange, Bouygues Télécom, SFR, Darty, FNAC, Boulanger)

- Analyse client's needs and develop technically/commercially the solution.
- Follow, coordinate and execute projects from customer briefing to the final installation.
- Manage transversal resources (designers, technicians, developers.).
- Lead the gestion of schedules and budgets associated to the projects.
- Develop commercially the turnover relative to the clients.
Marketing & communication project manager
Make up line Paris , Paris - Autre
De Janvier 2016 à Juillet 2016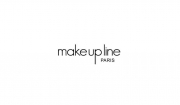 Founded in 2011, Make up line Paris is a specialized company in the cosmetics sector, developing beauty and make-up products 100% made in France.

- Build promotional and commercial actions as well as promotional tools.
- Design the communication strategy and monitor performance (KPI).
- Develop digital communication (CM, website, E-Reputation, marketing tools).
- Develop partnerships, build market research and competitive watches.
- Detect new opportunities for brand development.
Product marketing manager
Franck Provost Paris - AUSTRALIA , Sydney - Autre
De Janvier 2015 à Juillet 2015

Franck Provost Paris - Australia, franchise of the Provalliance group founded in 1976. (Worldwide group of hairdressing and beauty salons).

- Manage the launch of new products and define their positioning.
- Develop the marketing plan and the strategic development axes of the franchise.
- Elaborate promotional campaigns (community management, website, marketing tools).
- Develop partnerships.
- Build market researches and competitive watches.
Human resources coordinator
Quantum Management Services Ltd , Montréal - Autre
De Juin 2014 à Décembre 2014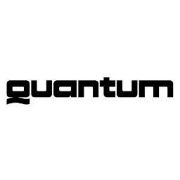 Founded in 1968, Quantum helps companies to track qualified resources they need to achieve their growth objectives.

- Participate in the full cycle of recruitement
- Conduct phone & face-to-face interviews
- Update records and complete the references of applicants
- Search and rank resumes on the job sites
Formations complémentaires
Master Grande Ecole
ICN Business School - Management, Communication, International Marketing
2012 à 2016
Since 1905, ICN is a School of Management of Eastern France, in the heart of Europe. Its identity and development are based on the links that unite management, technology and art in today's and tomorrow's economy.

The mission of ICN Business School is to train students and executives to manage businesses in an efficient and responsible manner and to help develop innovation through creativity.

Its training is based on the expertise of the Faculty, which develops original intellectual contributions to improve managerial practices and promote the progress of knowledge useful to the success of companies.

The ICN Community is driven by three core values ​​that make full sense in ARTEM's ambition: openness, commitment and team spirit.
Classes Préparatoires HEC
Lycée Michel de Montaine - Economie
2010 à 2012
Preparatory Classes HEC (ECE : economic and commercial economic option), are intended for students graduated from High School (economic specialty). The education provided offers a high level philosophical, literary, linguistic, economic & mathematical training.
Parcours officiels
ICN BS – Master – 2015 – PGE

Anglais - Courant
Allemand - Notions